Gorgeous Labrador Christmas Cards You Just Have to Send
I defy you to look at these Labrador Xmas cards and not find them absolutely irresistible.
There's just something about Labradors that even the hardest hearted person we know can't help but smile when they see one (I think it's to do with their pleading eyes) and when you see them dressed up for the holidays or indulging in Christmas fun, well you just have to enjoy it!
I've compiled some of the best Labrador Christmas cards I could find for you here and the best thing is you can shop from the warmth of your own home. Simply click the cards you want and follow the prompts. Buying cute Christmas cards has never been so easy 🙂
Black Labrador Christmas Cards
I love both Golden Labs and Black Labs, in fact I think if I was going to get a Labrador I would have to get one of each as I can't decide which are the cutest! If you prefer Black Labs then you'll love these Christmas cards –
Black Labrador in Santa Hat Card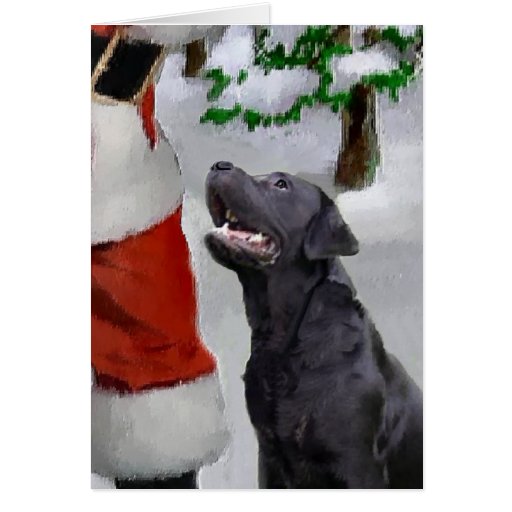 Santa & Black Lab Christmas Card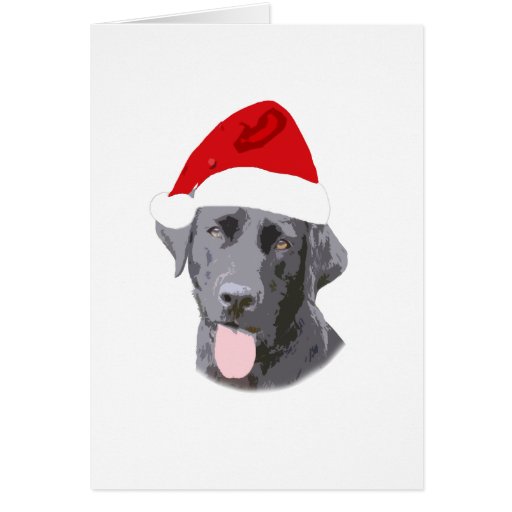 Black Labrador Holiday Greeting Card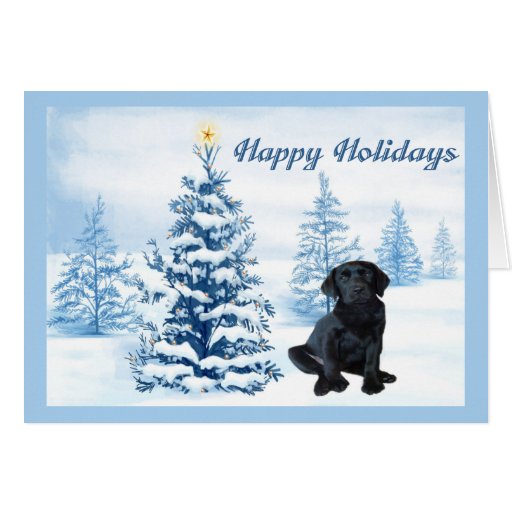 Blue Themed Labrador Retriever Card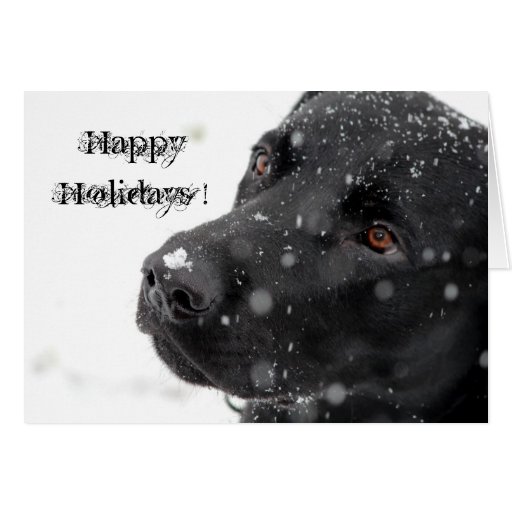 Happy Holidays Dog Greeting Card

Fun Black Labrador Christmas Card

It's so hard to choose just one gorgeous black lab card in among this cute selection, but I do have to say that the card above with the close up of the black lab with the words Happy Holidays and the snow effects is probably my favorite. There's just something extra special about that particular lab that tugs at my heart strings and wants me to give him a home!
Yellow Labrador Christmas Cards
Golden Retriever Labradors and Yellow Labs are equally as gorgeous as the black ones as these cards show. Whichever type of Labrador you prefer one thing is for sure, they're all full of Christmas mischief ……I mean cheer!
Yellow Labrador Retriever Christmas Card

Cool Yellow Labrador Christmas Cartoon Card

Ice Skatint Yellow Labrador Christmas Card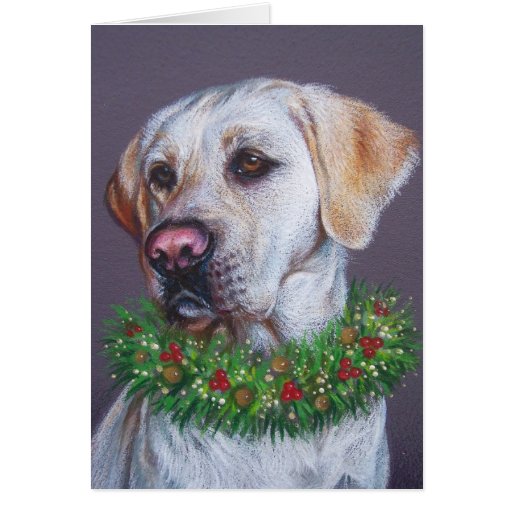 Christmas Labrador Greeting Card

Cute Reindeer Puppy Christmas Card

Yellow Labrador Christmas Tree Greeting Card

Chocolate Labrador Christmas Cards
My Favorite Type of Lab!
The best Lab of all has to be the Chocolate Lab, the color of it's coat combined with those big eyes are impossible to resist! If you're a Chocolate Lab lover then you'll enjoy this selection of Christmas cards.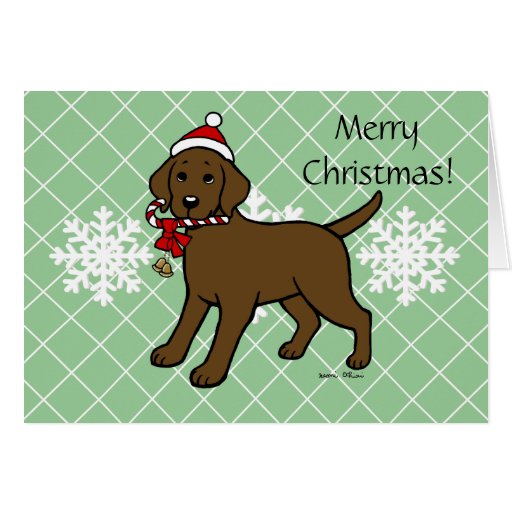 Chocolate Labrador Puppy Christmas Card

Chocolate Lab Cartoon Christmas Snowflakes Card

Chocolate Lab Puppy and Christmas Tree Card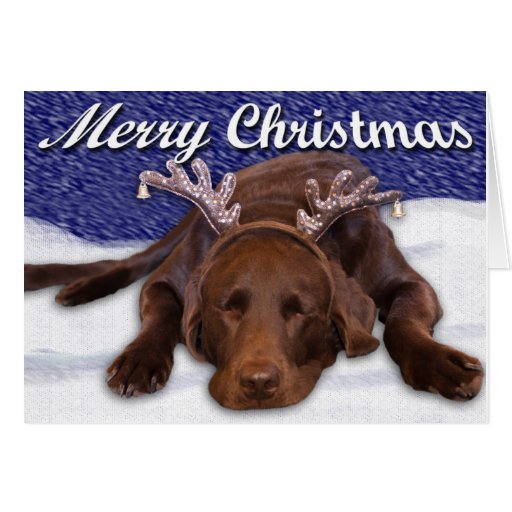 Sleeping Chocolate Lab With Antlers Card

Chocolate Labrador Helps to Decorate the Tree Card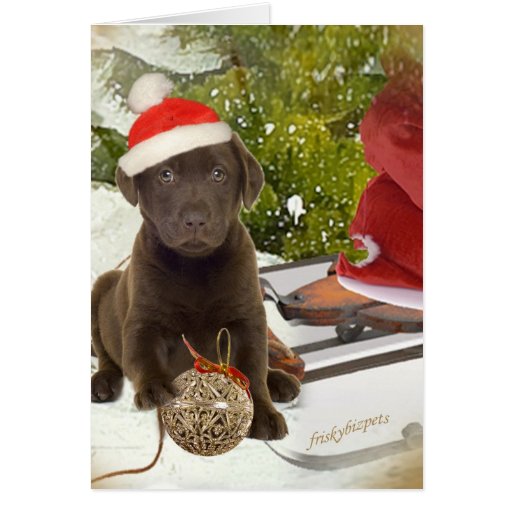 Chocolate Lab Loves Christmas Card

More Labrador Christmas Cards
All Types of Labs Having Fun at Christmas Time
If you can't decide on what type of lab you prefer then what about getting a card that encompasses a mix of them like the ones I've compiled here. They are so gorgeous, I particularly think that the one with the three different type of labs from their tail end (as they're diving into their gifts) is a particularly fun card. My daughter has totally fallen in love with the three lab pups in Christmas stockings – cute and festive, what could be better?
Labrador retriever christmas Card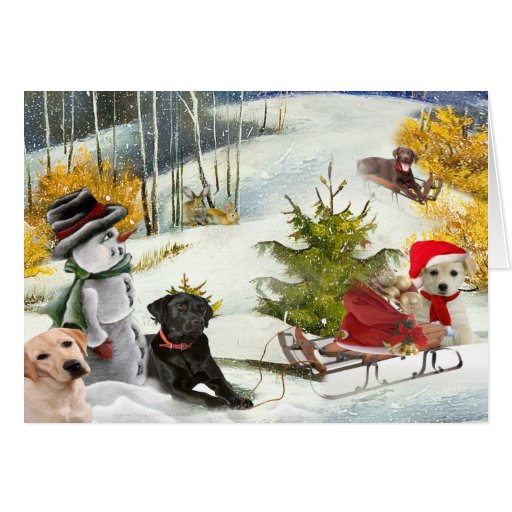 Labradors a Fun Day Sledding Card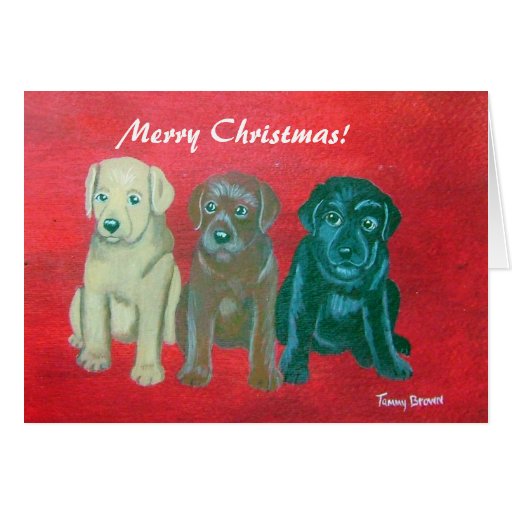 Gorgeous Labrador Christmas Card

Labrador Retriever Christmas Card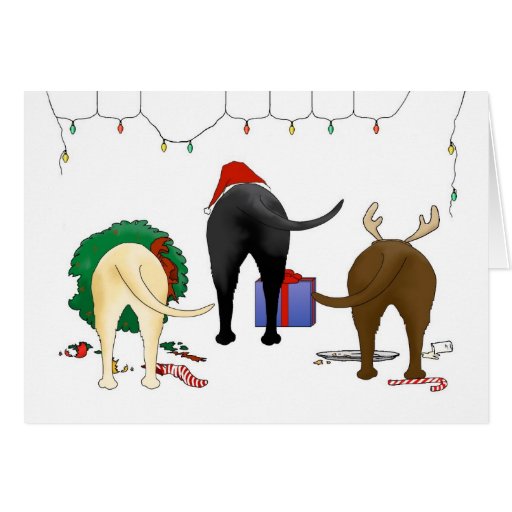 Nothin' Butt A Lab Christmas Greeting Card

Labrador Retriever Puppies Christmas Card

Dog Christmas Cards
There's more than just Labs when it comes to dogs so if you would like a card to embrace a different type of dog then I've got you covered with this page –
You May Also Like These Posts
Cat Christmas Cards
Dog Christmas Cards
Dalmatian Christmas Cards
&
Note: The author may receive a commission from purchases made using links found in this article – more information can be found on our disclosure page.