Send a Unique Birthday Greeting with a Gothic Birthday Card
Are you looking for a Gothic birthday card? There are so many different types of Gothic sub-cultures around that defining what is a Gothic birthday card can be a little hard. I think you'll find that I cover most types of Goths with this collection of Gothic birthday cards that I've found for you online.
All of these cards are only available online through Zazzle which allows you to fully customize the cards adding names to personalize it or even your own special birthday messages.
There are no minimum orders required (although discounts are available for bulk orders) and your Gothic birthday card will be made within 24 hours.
What are we waiting for? Let's have a look at some of these great Gothic birthday cards and see what one will suit your needs best.
Dark Gothic Birthday Cards
There are lots of different aspects to the Goth culture, but a lot of people just think it's about looking at the 'dark' side of things which is a shame as Goth is all about beauty and romance and lots of other things. Some of us do, however, embrace the dark side of nature and if you know someone like this then these are ideal birthday cards for them.
Dark Angel and Steeple Birthday Card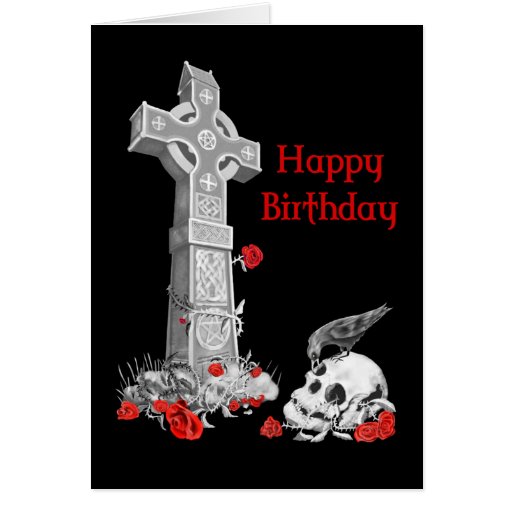 Raven, Cross and Skull Card

Fallen Headstone Gothic Birthday Card

Graveyard Scene Gothic Birthday Card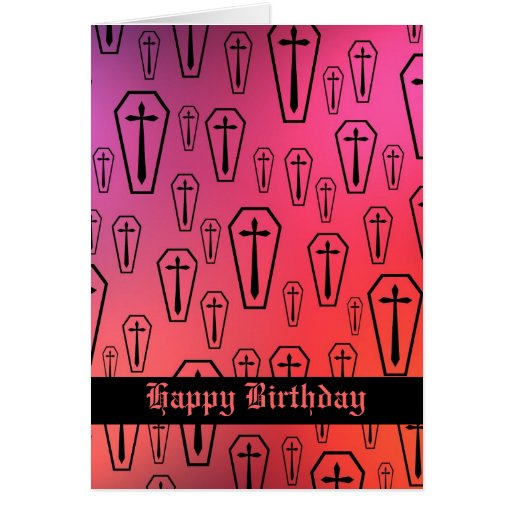 Colorful Gothic Coffins Happy Birthday Card

Grim Reaper Birthday Greeting Card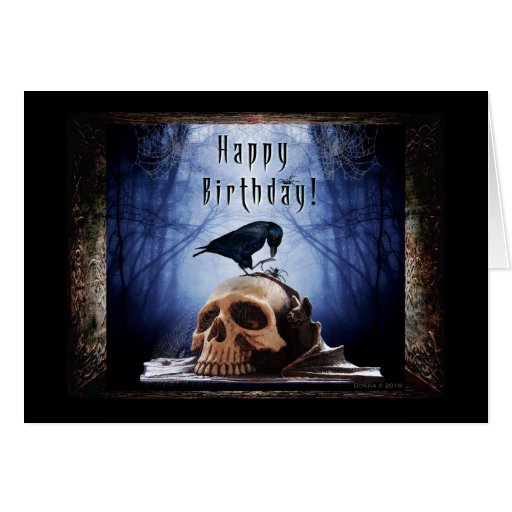 Happy Birthday – Ravens Den Cards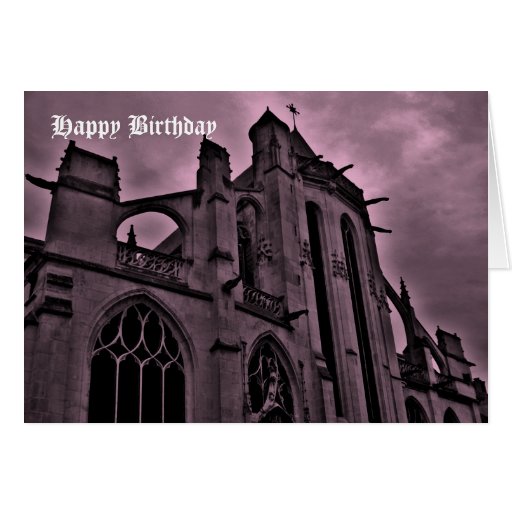 Gothic Cathedral in Purple Happy Birthday Card

Purple Lightning Storm Gothic Card

Personalized Gothic Birthday Cards
It's always nice when you can personalize a birthday card with someone's names and it's not often that you can find Gothic style cards where you can do this. I love that I've found these and I'll be sending the middle one to someone very special this year – I love the black and purple of the card and I'm sure she will too.
Purple Gothic Customized Birthday Card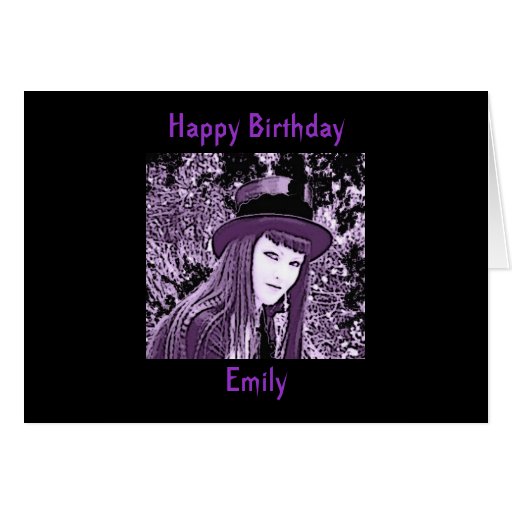 Personalized Gothic Birthday Card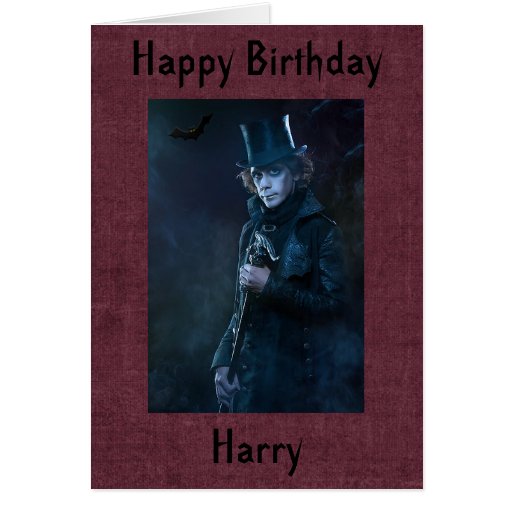 Personalized Gothic Birthday Card

Gothic Fairies & Gothic Ladies Birthday Cards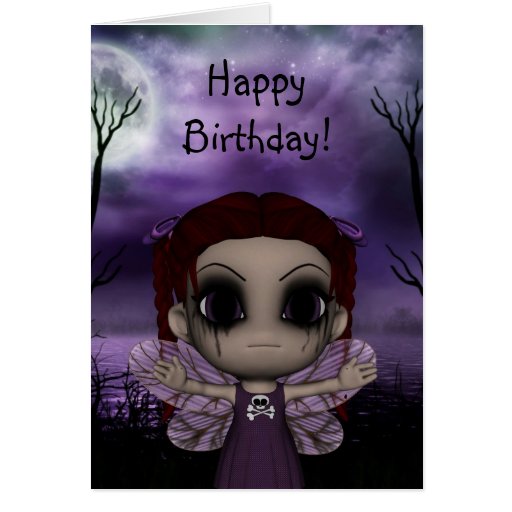 Cute Fun Gothic Fairy Happy Birthday Card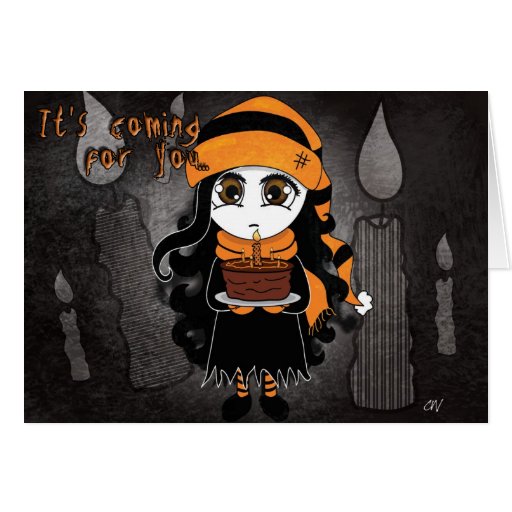 'Birthday Fright' Gothic Birthday Card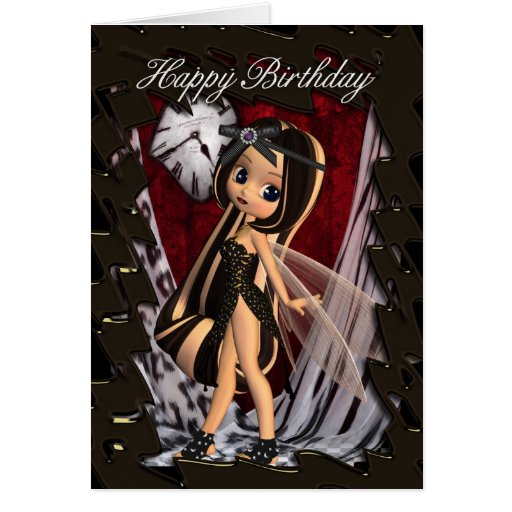 Birthday Card with Moonies Gothic Fairy's

There are lots of different styles of Gothic woman from this purple romantic version right through to these other designs above.
They are all full of dark fantasies and are, in my opinion, simply gorgeous!
I'm rather partial to the color purple which is why I like the fantasy card on the left, but there are also some more ethereal designs which are quite Gothic in feel that you can see really well in the middle card below. Ghostly, Gothic, gorgeous or just a perfect card?
I hope you enjoy these fantasy Gothic women when they send you lots of birthday wishes.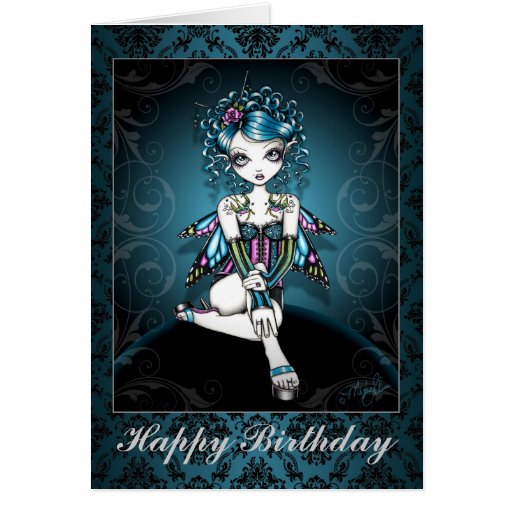 "Gracie" Gothic Couture Swallow Fairy Card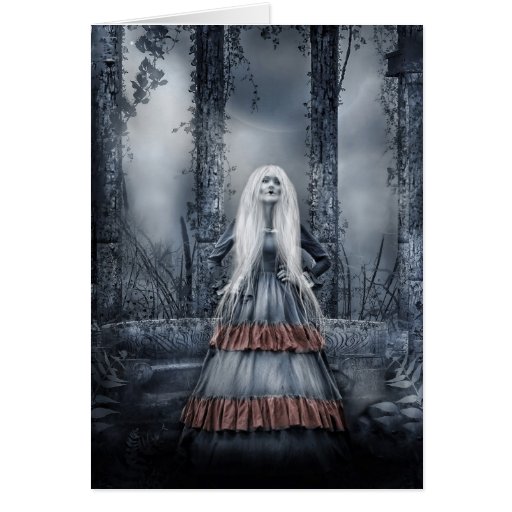 Spooky Gothic Lady Greeting Card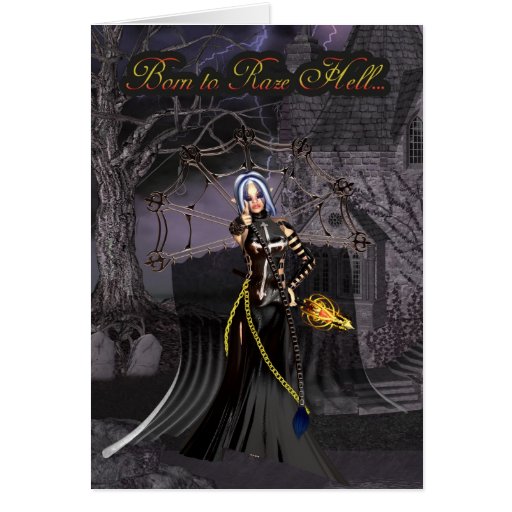 Born to Raze Hell Birthday Gothic Greeting Card

From the Gothic ladies above right through to the sexy Gothic lady image below you can see how many different styles are encompassed within the Goth culture.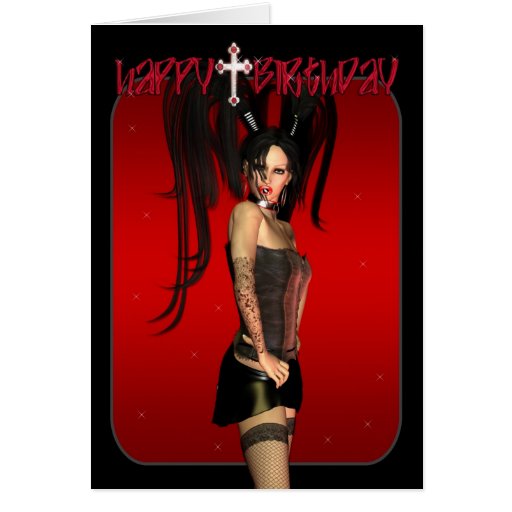 Happy Birthday, Sexy Gothic Lady Greeting Card

Fun Goth Inspired Birthday Cards
Sometimes you need to lighten up a bit and these next couple of cards really add a fun element to Goth which won't suit everyone, but I know a couple of young 'wannabe' Goths that would be very amused to receive one of these!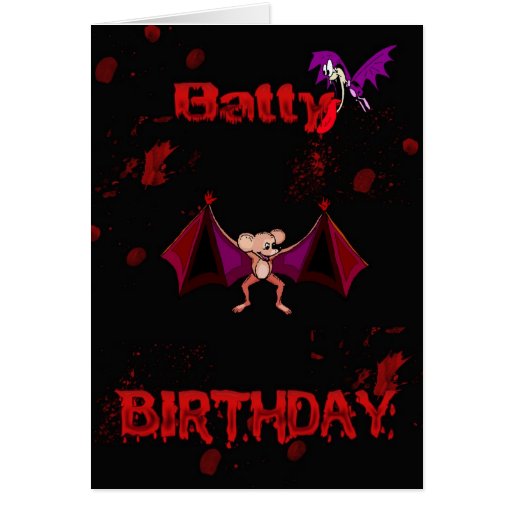 Batty Birthday Blood Bats Goth Emo Alternative Card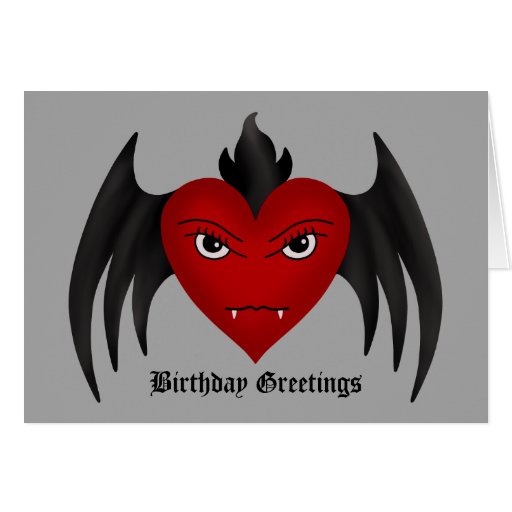 Cute Gothic Winged Heart Greeting Card

Emo Goth | Cyber Goth Birthday Cards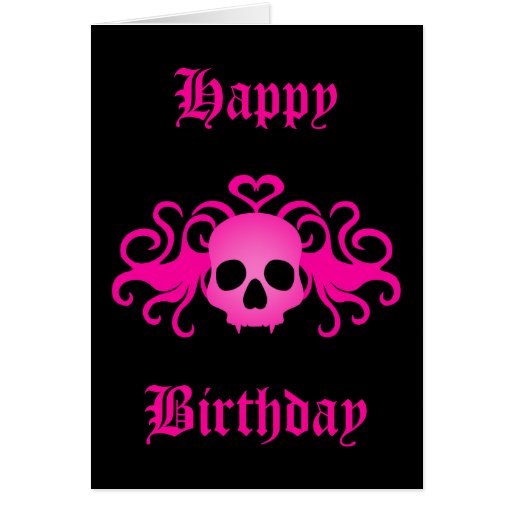 Girly Pink Goth Fanged Skull on Black Card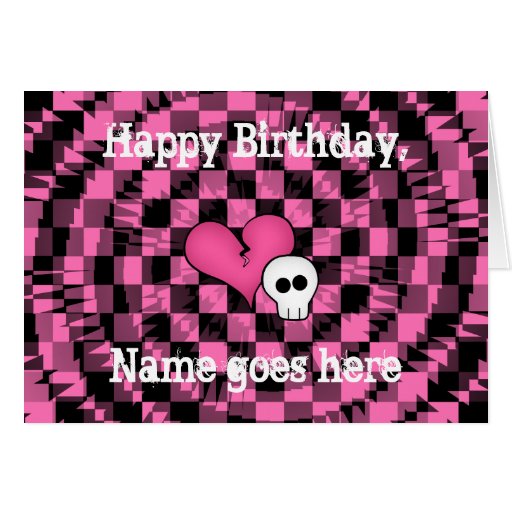 Cute Punk Goth Hot Pink and Black Birthday Card

More Gothic Birthday Cards
With so many different sub-cultures within the overall Gothic culture it's hardly surprising to find a wide range of different birthday cards that are labeled Gothic and here are yet more!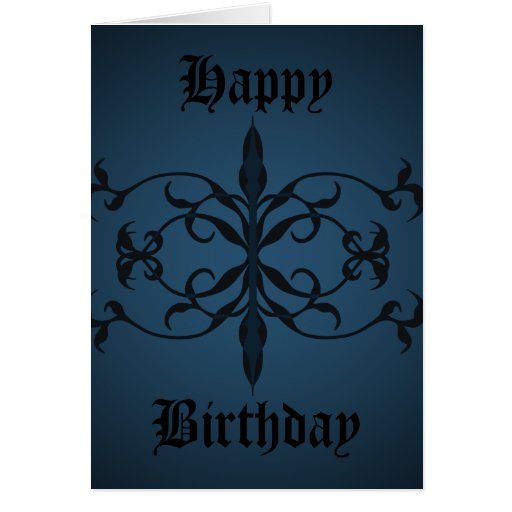 Fancy Blue Gothic Birthday Day Card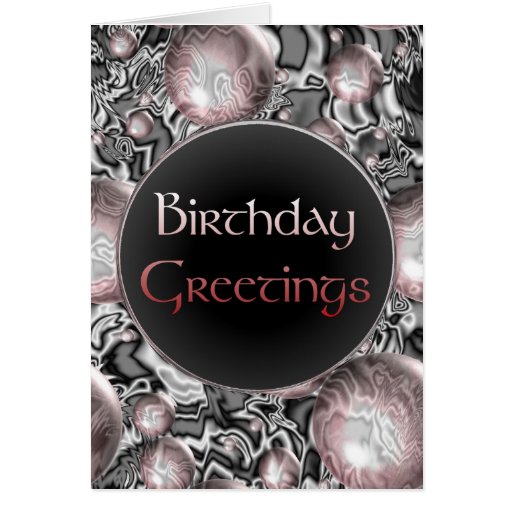 Birthday Greetings Greeting Card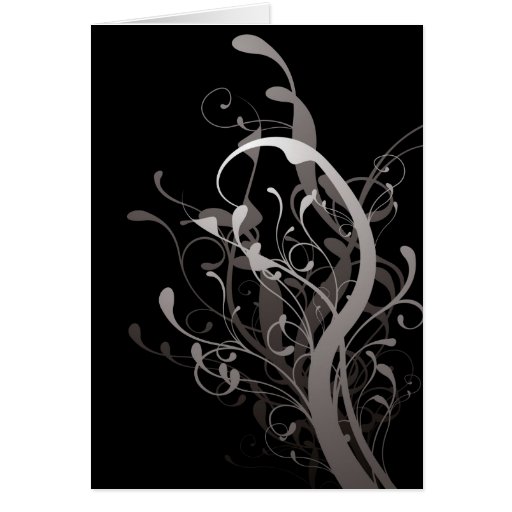 Abstract Floral Gothic Black Greeting Card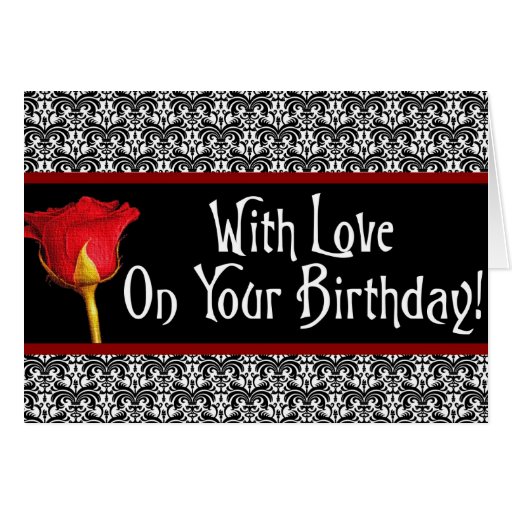 Red Rose Gothic Birthday Greeting Card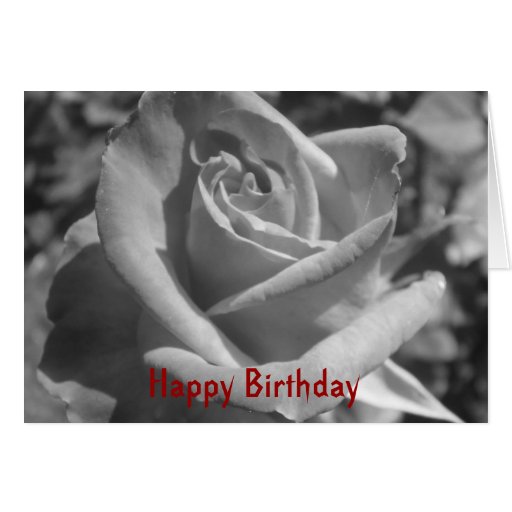 Gothic Rose Birthday Greetings Card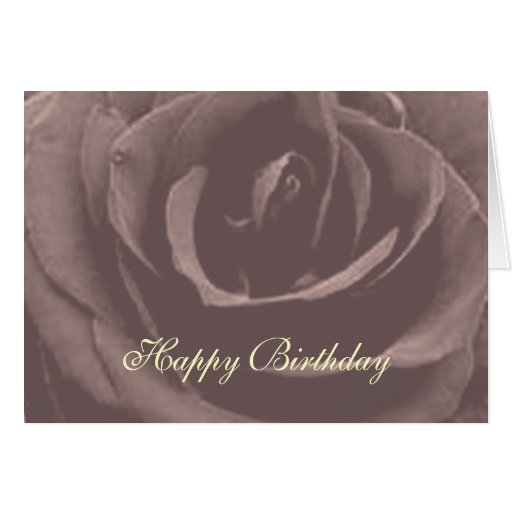 Vintage Rose Happy Birthday Greeting Card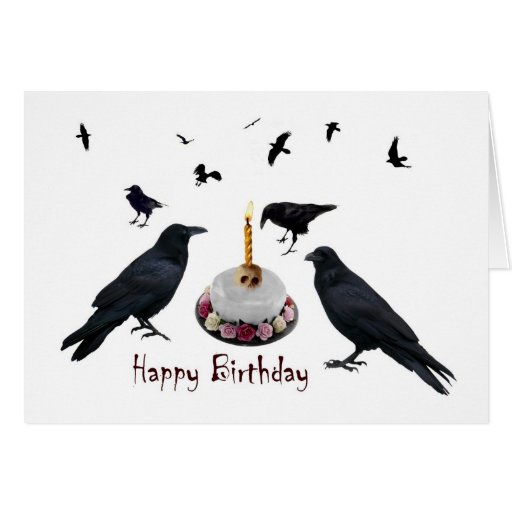 Black Crow Birthday Cake Greeting Card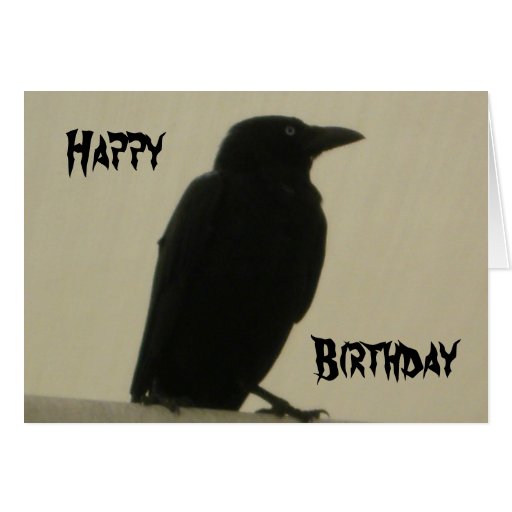 Gothic Black Crow Birthday Card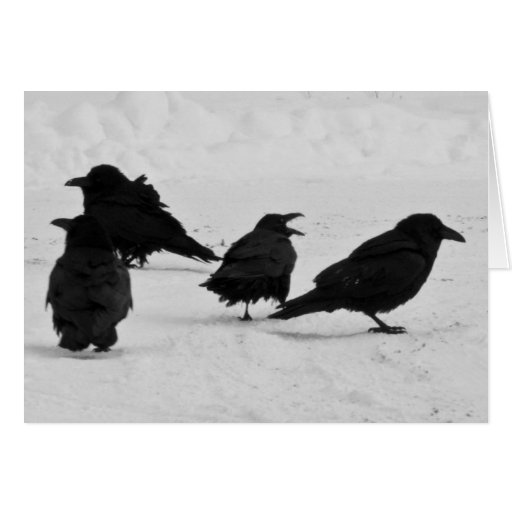 Four Ravens in Snow Greeting Card

If you're not sure what type of Goth you're buying a card for then I'd go with the first card in this section as it's dark enough for most Goths, but it's a more generalized Gothic than some of the other cards.
You May Also Like These Posts
Rose Birthday Cards
Gothic Christmas Cards
Bird Birthday Cards
&
Note: The author may receive a commission from purchases made using links found in this article – more information can be found on our disclosure page.