When looking for a cute dog inspired holiday card you can't go past dalmatian Christmas cards.
There's something about these dotty dogs that tugs at the heartstrings, personally I blame Disney for that!
There are lots of different dalmatian Christmas cards to choose from, there might even be 101 different ones!
I've even created two totally different styles of dalmatian holiday cards myself –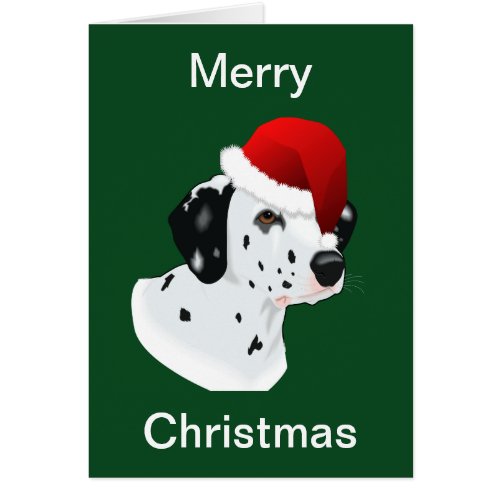 Dalmatian Christmas Card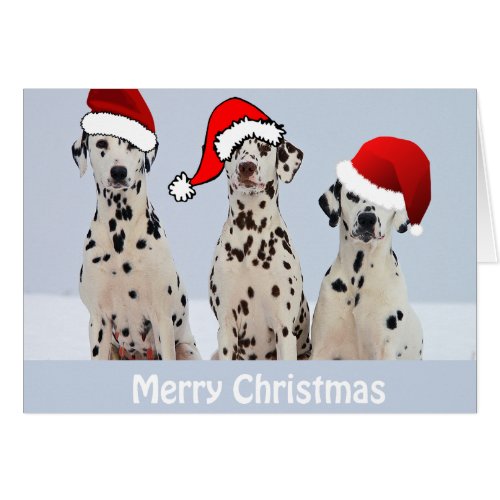 Dalmatian Christmas Card

&
The two cards featured above are two different styles of design.   The first is based on a drawing of a dalmatian with a strong colored background.    This style is very popular with a range of different dog inspired Christmas cards.
The second card is really cute and is based on actual photographs of dalmatians. I'm not sure which style I prefer, but I do love them both.
Gorgeous Dalmatian Christmas Cards to Fall in Love With
Obviously with such a gorgeous subject I'm not the only person who has created dalmatian Christmas cards so here's a festive selection for you to enjoy.  I've found some goofy dalmatian cards along with some cute ones.   There are cartoon based and photographic based holiday cards, so whichever you prefer I've got you covered!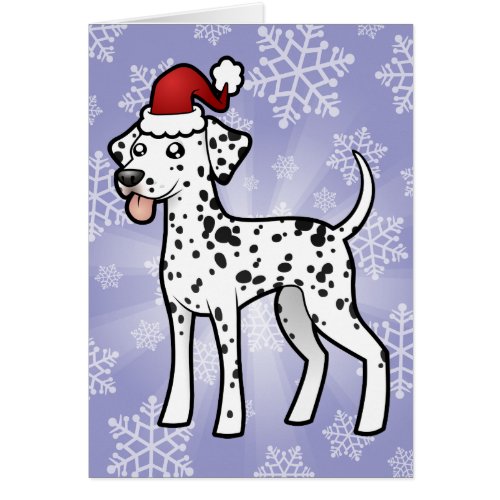 Christmas Dalmatian Card

Dalmatian Christmas Card

Dalmatian Christmas Card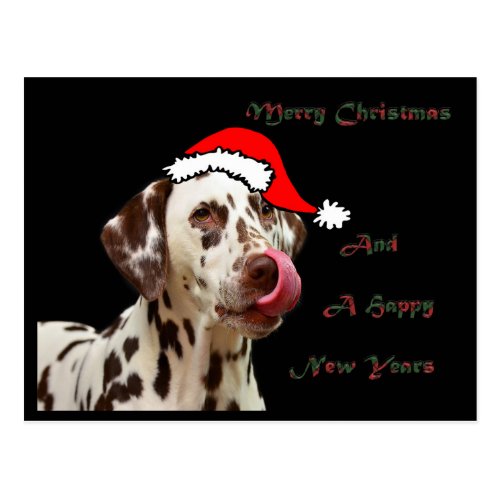 Christmas Dalmatian Card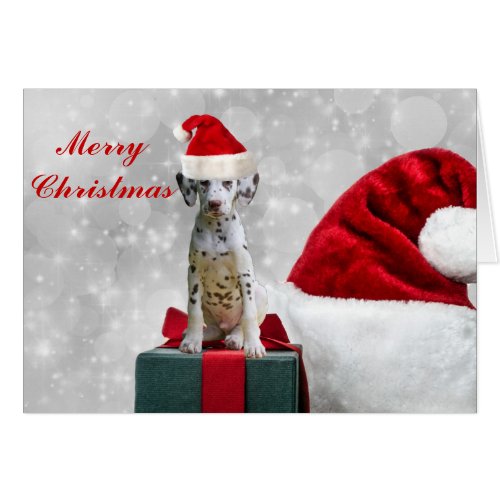 Dalmatian dog holiday card

Holidays Dalmatian Card

&
If you love other dogs then you can mix it up and send a few dalmatian Christmas cards along with some of your other favorite dog inspired Christmas cards this holiday season. Check out my dog Christmas card page for some simply gorgeous selections to brighten up your festivities.
You Might Also Like These Posts
Dog Christmas Cards
Pug Christmas Cards
Vintage Christmas Cards
&
Note: The author may receive a commission from purchases made using links found in this article – more information can be found on our disclosure page.