Dachshund Christmas cards are extremely popular dog Christmas cards, probably because of the popularity of this dog with the many names – weiner, sausage dog, doxie.
Go straight to a huge collection of Sausage Dog Christmas cards if you're in a hurry, otherwise keep reading for a personally selected collection of doxie greeting cards.
Dachshunds have been a popular breed of dog for a long time now, in fact historians believe that doxies can be traced back to Ancient Egypt, this means that we can even find Vintage Dachshund Christmas cards to send to people we love this holiday season.
I have compiled a lovely selection of Dachshund Christmas cards from the aforementioned vintage ones to funny and also cute Christmas cards. You can jump straight to the selection you'd like right here –
Dachshunds in the Snow | Vintage Dachshund Christmas Cards | Elegant Doxie Christmas Cards | Funny Dachshund Christmas Cards | Cute Weiner Dog Christmas Cards
Dachshunds in the Snow Cards
Cool Weiner Dog Xmas Cards to Enjoy
I absolutely adore this Christmas card – a Dachshund Snowman (or is that a Dachshund Snowdog?) is a gorgeous idea and I think it really says Christmas and the Holidays.
The Snow Dachshund Christmas Card

The image on this card also has a vintage feel which is very popular with Christmas cards, throw in the Dachshund angle and why would you look at any other Christmas card?
If you like the idea of a Dachshund Christmas card that also involves the snow, but you're not sure about the Snow Dachshund, not to worry there are a few other fun ones to choose from.
These following cards are just crying out for me to start singing 'dachshund through the snow', luckily you can't hear me as you read this!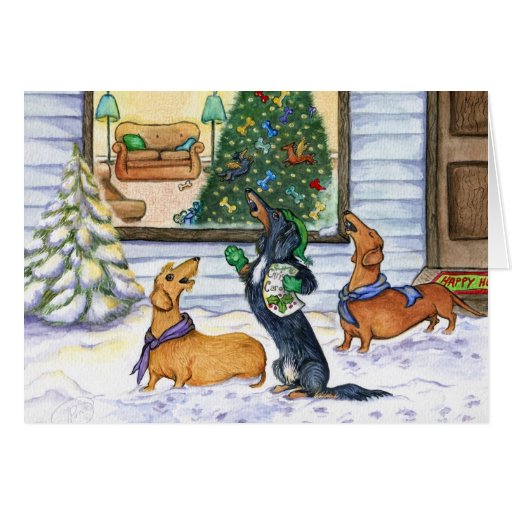 Caroling Dachshunds Christmas Card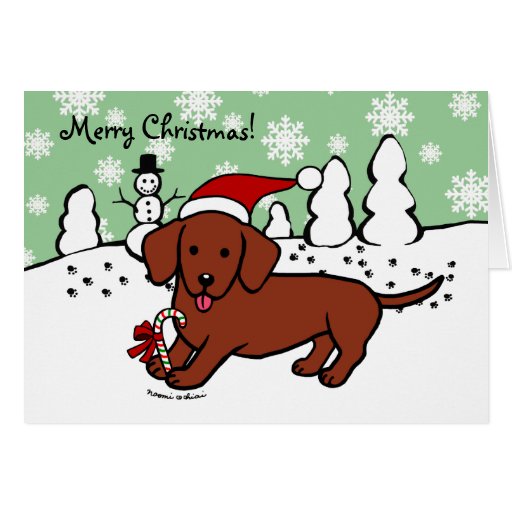 Dachshund Christmas Cartoon Card

Dachshund Snowball Fight Greeting Card

Vintage Dachshund Christmas Cards
If you like the look of vintage Christmas cards then you can combine your love of vintage with your love of Doxies with these cool cards.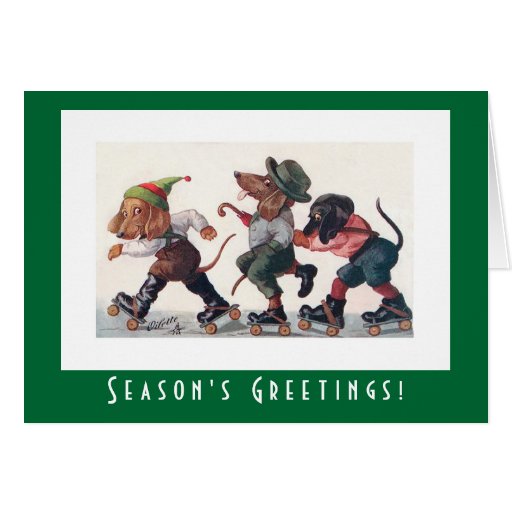 Cute Vintage Dachshund Dogs Christmas Card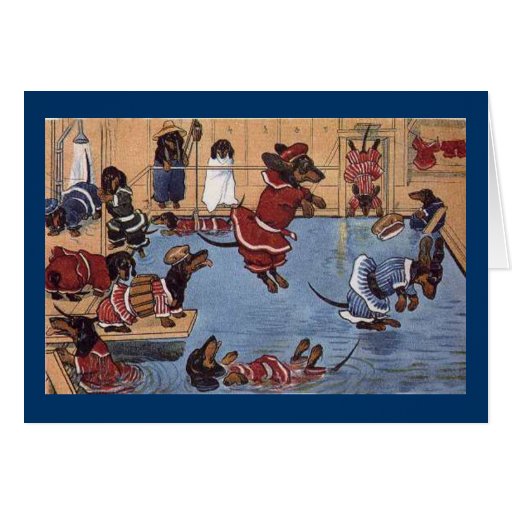 Dachshund Vintage Christmas Card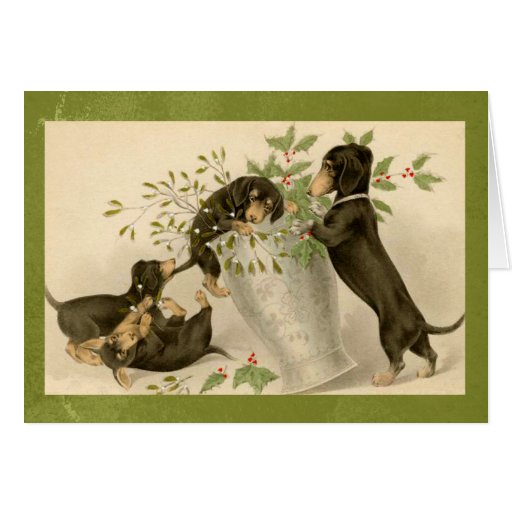 Vintage dachshund dogs christmas holiday card

Stylish & Elegant Doxie Christmas Cards
There's something pretty special about these next cards – and very elegant as well. I particularly like the first one (the shade of blue automatically makes me feel like it's a sophisticated card) with the weiner dogs pulling the sleigh – I think it's gorgeous. The second one got the word 'cute' from my daughter, but I think the vintage feel to it takes it to a whole new level than just two dachshunds under the mistletoe.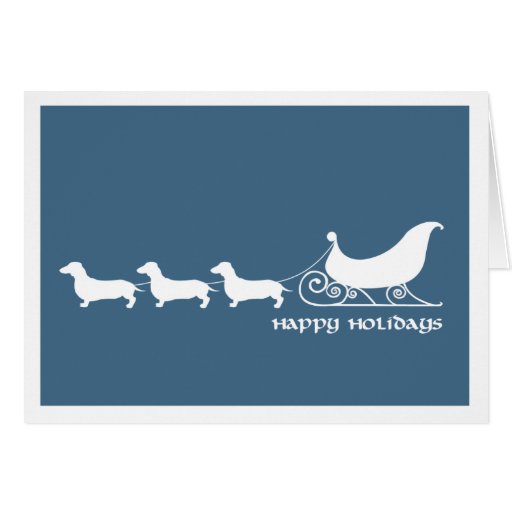 Doxies Pulling Santa's Sleigh Card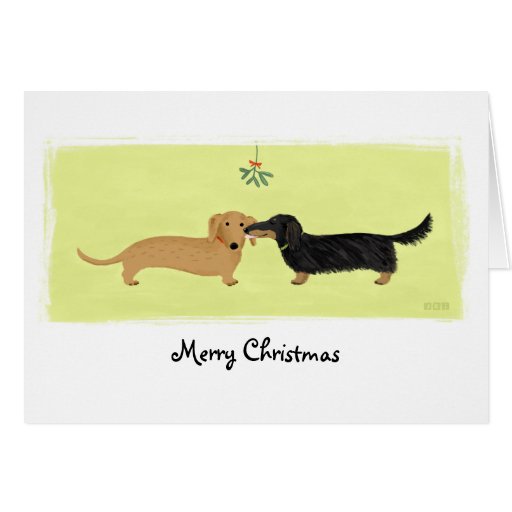 Dachshund Christmas Greeting Card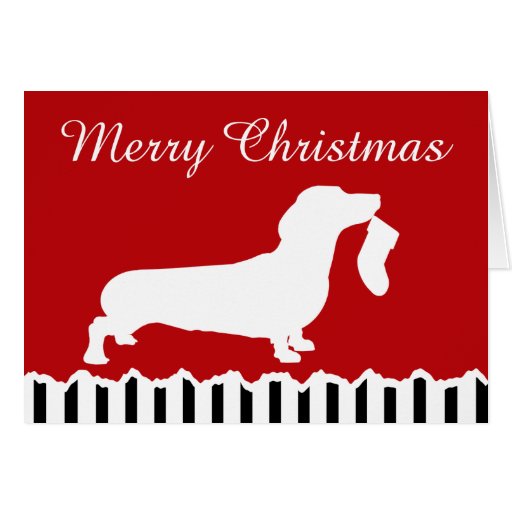 Dachshund Christmas Greeting Card

Funny Dachshund Christmas Cards
Personally I've always loved funny Christmas cards and my hubby's a real joker so he loves getting fun cards too. These are some of the best doxie Christmas cards I could find that have that sense of fun incorporated.
My daughter loves the Santa's Little Helper card (probably because it reminds her of the Simpsons), but for me I like the dog tangled up in Christmas lights – it might be a doxie, but it could easily have been a couple of the different dogs I've owned in the past! Which of these cards do you prefer?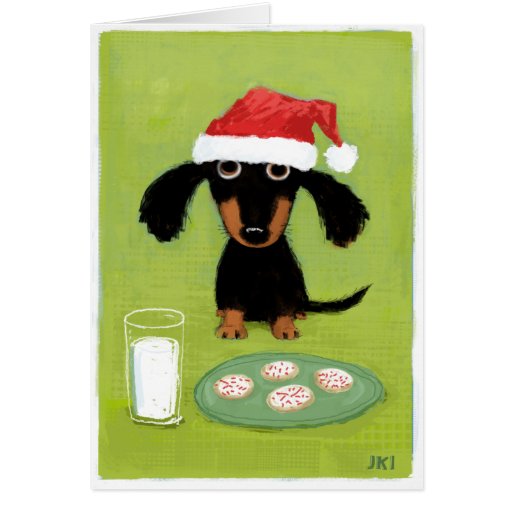 Milk & Cookies Dachshund Christmas Card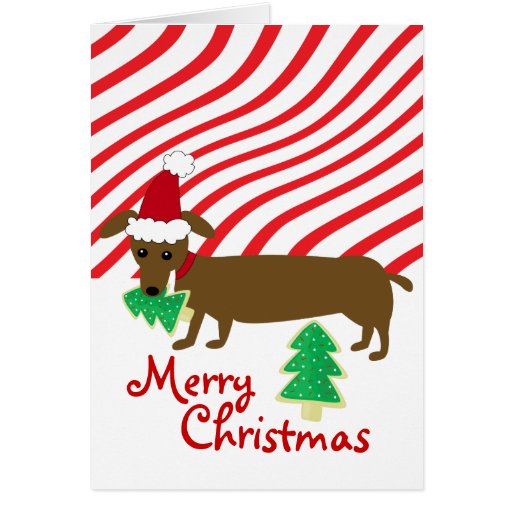 Merry Christmas Dachshund Greeting Card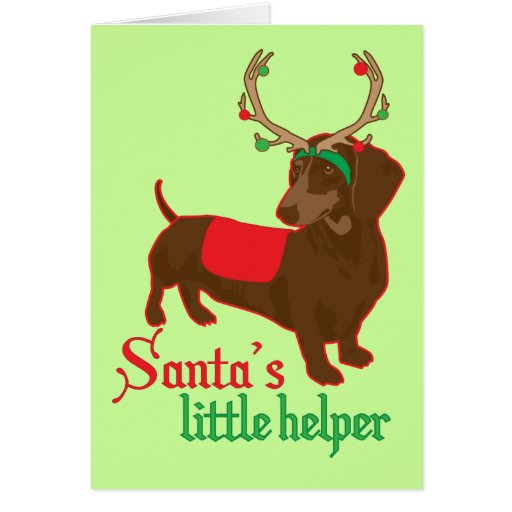 Santa's little Helper Christmas Card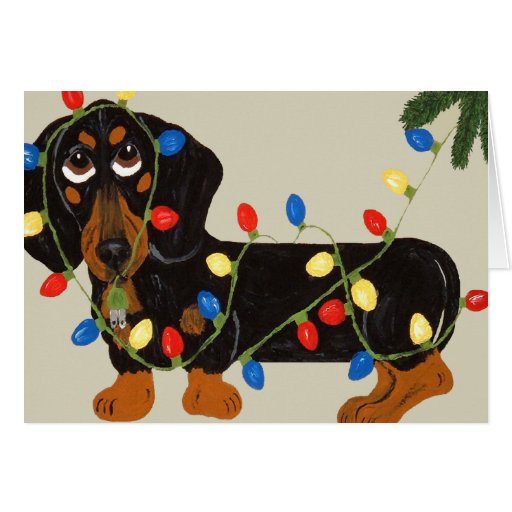 Dachshund Tangled In Christmas Lights Card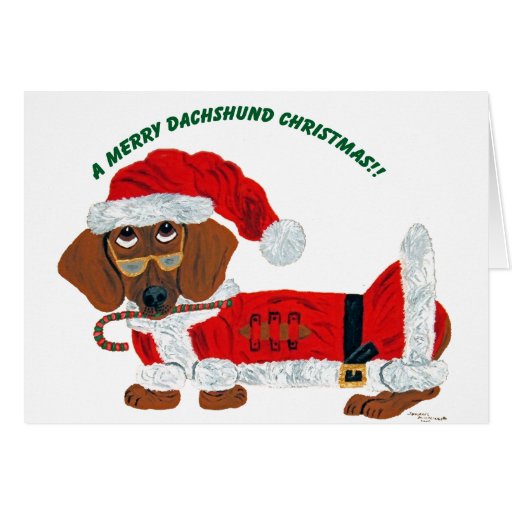 Dachshund Candy Cane Santa Greeting Card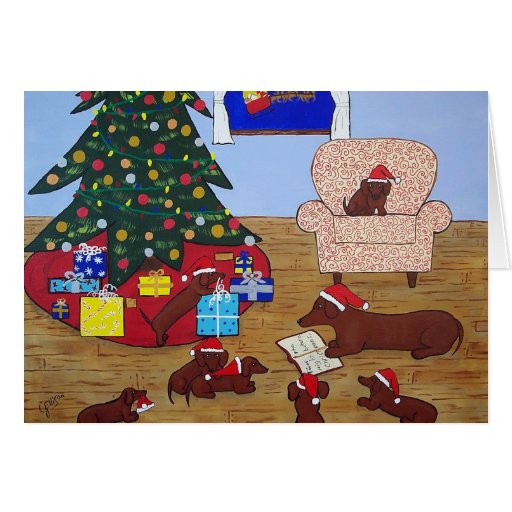 Dachshund Family Christmas Card

Cute Weiner Dog Christmas Cards
Everyone Say Ahhhhh!
These Weiner dog images are so cute that if you don't own a dachshund now you'll certainly want to!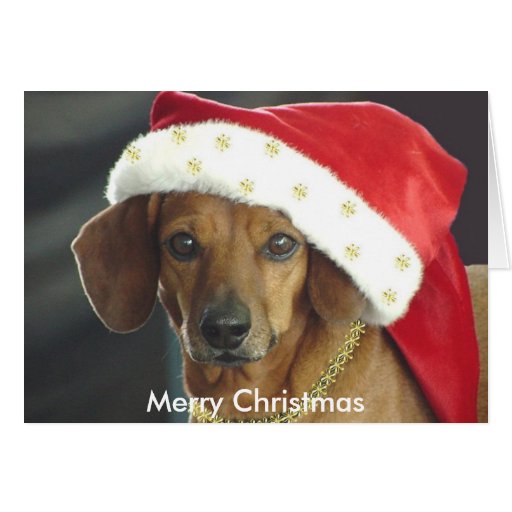 Christmas Card – Santa Dachshund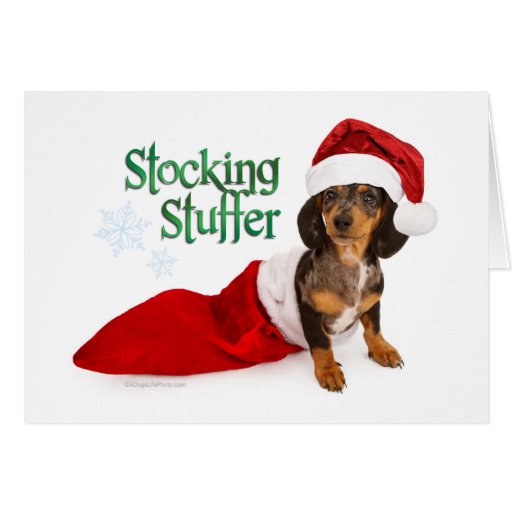 Dachshund Stocking Stuffer Greeting Card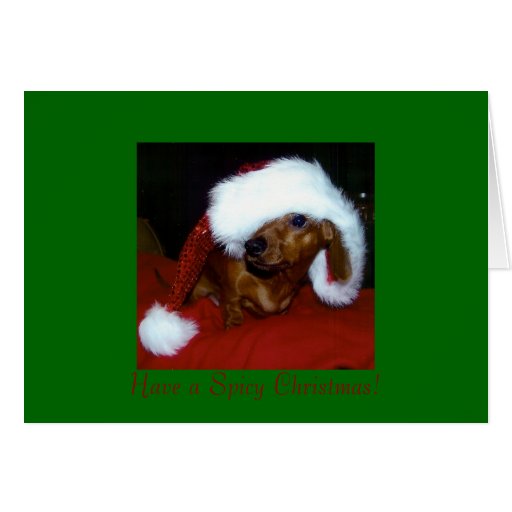 Cute Dachshund Christmas Greeting Card

Personally I've never owned a dachshund, but my hubby has fond memories of a family dachshund when he was growing up and has shared some lovely stories.
A friend of mine also has dachshunds and her present one actually got a bravery award from the police after he saw off a serial attacker who decided to try and pick on her teenage daughter – bad move! I must admit seeing the size of the dachshund and the attacker once he was caught I did have a little chuckle to myself as to how funny it would've looked (in retrospect of course, knowing that everyone was fine).
More Dog Christmas Cards
There's a lot more types of dogs in the world than just Dachshunds (although I'm not sure there's any with quite as many aka's as the old sausage dog!) and so if you have another favorite be sure to check out this following page –
You May Also Like These Posts
Cat Christmas Cards
Dog Christmas Cards
Dalmatian Christmas Cards
&
Note: The author may receive a commission from purchases made using links found in this article – more information can be found on our disclosure page.